Are you tired of spending hours slaving over a hot stove preparing meals for your family or business? Do you want to be able to enjoy delicious, high-quality meals without breaking the bank? If so, then you should consider hiring a catering service in Toronto. With the help of a professional catering team, you can enjoy restaurant-quality meals without having to do all the work yourself. Let's take a closer look at how catering services in Toronto can save you time and money.
One of the biggest benefits of using a catering service is that it saves you time. This is especially true if you have a large group to feed. Preparing meals for a large number of people can be stressful and time-consuming – not to mention expensive! When you hire a caterer, they will handle all the food preparation, cooking, and serving for you. This means that instead of spending hours in the kitchen, all you have to do is relax and enjoy the meal with your guests.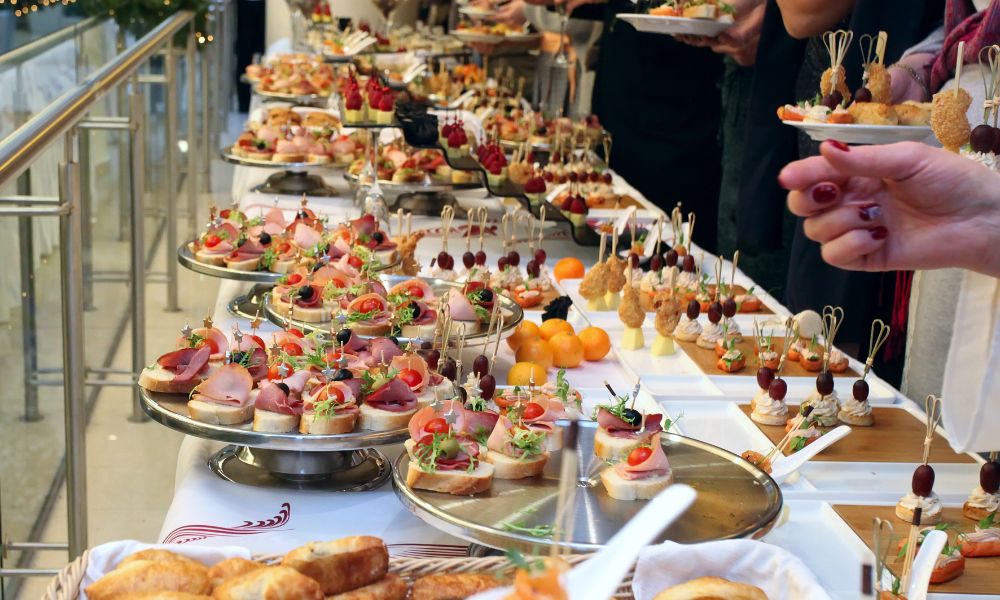 Hiring a catering service may seem like an expensive option at first glance. However, when done right it can actually save you money in the long run. Professional caterers are experts at stretching their ingredients and coming up with creative solutions to keep costs down while still providing delicious meals for their clients. Furthermore, many catering companies offer discounts on larger orders which can help keep your costs down even further.
Recommended Read: Why Renting Party Equipment is the Better Choice than Buying Them?
Finally, another major benefit of using a catering service is that they provide high-quality food and excellent customer service. Professional caterers use only fresh ingredients and experienced chefs so that your guests can enjoy delicious food every time—no matter what kind of event it is! Plus, most caterers also offer additional services such as table setting, clean up after events, waitstaff with professional attire, etc., making them an invaluable asset when it comes to hosting parties or corporate events.
Highest Quality Party Equipment to Rent in Toronto
In conclusion, hiring a professional catering service in Toronto can save both time and money while providing delicious meals for any occasion. Not only do they provide quality food but they also offer additional services such as setup/cleanup and waitstaff so that all aspects of your event are taken care of quickly and efficiently—leaving more time for fun! So if you're looking to make your next event truly special without breaking the bank, why not consider hiring one of these professionals today? You won't regret it!
See how we helped IKEA with its Christmas corporate event.